Lake Stockton Bully Babies' Parents & Testimonials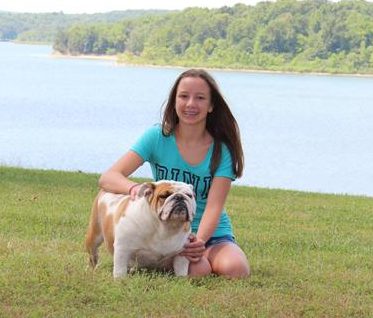 Below you'll find information about our puppies' parents.You can also learn about the experiences others have had adopting from Lake Stockton Bully Babies by reading through our Testimonial Section.
Please don't hesitate to Contact Us if you have any questions.
---
Our Puppies' Parents
Dams
Introducing Josie- The future of Lake Stockton Bully Babies!
---
Testimonials
I have never got a dog from a breeder before so thank you to Sara for walking me through the process. She was patient and kind because I did have a lot of questions. Once I decided on one of her puppies she sent pictures and videos. Thank you Sara for making this such a great experience for My husband, My boys, and I. Of course my puppy is perfect. I highly recommended Sara because of the great care she puts into the care of her own dogs, the litters, and customer service.–Lynn C.
---
I loved the experience.. she made things very easy and we brought Deacon ((ace)) home a year ago and absolutely in love! We call him baby #4. He has 3 other human siblings but is always called our baby of the family. Thank you so much for the handsome man Sarah
–Ashley S.
---
Our Princess Pearl is the BEST Bully EVER❤❤❤❤ Best temperment & vet waz amazed how she has no health, breathing, or skin problems! Highly recommend Sara she is amazing! She has the BEST bullys to make ur family complete ❤❤❤
–Tressa N.
---
Love my bully and the experience was easy thanks to Sarah! I knew I wanted a male and when things changed and I could no longer go to her home, she met me with ALL 5 males with no problem. I ended up choosing the one I had originally thought I wanted and he has been a wonderful, healthy addition to our family! Thank you again, Sarah!
–Miranda C.